Hundreds of reasons to climb into bed with us
"Well worth the investment for that cool and luxurious feeling you sometimes only find at the most expensive hotels."

"The 10 Grove team goes above and beyond on every front: the BEST quality product, wrapped in BEAUTIFUL packaging, with AMAZING customer service."

"I am blown away by their quality and craftsmanship, given the price. I would happily spend twice as much for these sheets."

"I've now ordered from 10 Grove six different times, and the product continues to exceed my expectations."

"10 Grove's sheets really stand above the rest when it comes to quality and craftsmanship. And I love that everything is made by local female artisans in Texas."

"These sheets are so much better than anything I've ever experienced at the Four Seasons. For anyone who loves a cool, crisp feel, go for the Percale. You'll never look at your bed the same way again."
Direct-to-consumer, redefined.
Unparalleled luxury quality, handcrafted in the USA and delivered directly to you at the most honest price.
You deserve the best.
Your bedding is the single thing you touch most during your lifetime,
so why shouldn't it be exactly how you like it?
Time to get you between the sheets of your dreams—ones that look and feel like heaven, but don't cost the earth.
We're bringing generations of experience, directly from our own US factory, to your bedroom door. Welcome to the new standard in sustainable sleep.
Learn about sustainability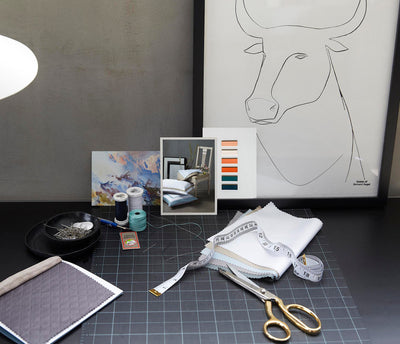 Your bedroom is about you, what you love and how you sleep. Let's put together a bed that's just right.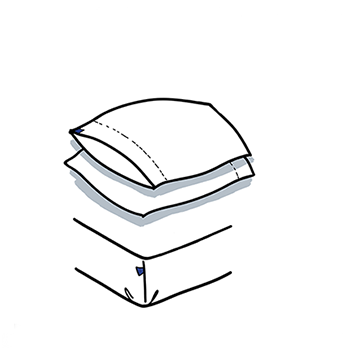 Plain + Perfect
A fitted sheet and a pair of pillowcases. Sometimes simple is all you need. An easy option that's unusually delicious.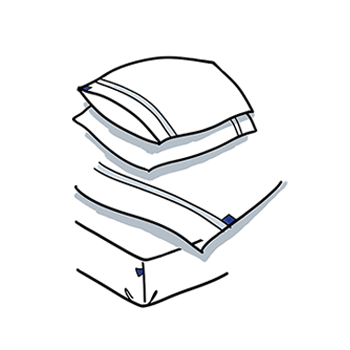 A little something extra
A fitted sheet, a pair of pillowcases, plus a flat sheet. An accessible way to get a good mix of simplicity and style.
Our percale and sateen fabrics are both super dreamy. Tell us what you're into and we'll figure out which is best suited to your unique, beautiful personality.