Our Commitment
At 10 Grove, we believe in making the world a better, more beautiful place by holding ourselves to a higher standard. We recognize that sustainability begins internally and we are working to do our part in building the most ethical supply chain that creates high-quality, low-impact and long-lasting products.
We want to Elevate the Every Day. This means quality craftsmanship above mass production. Artistry and fair wages above profits. Sustainability above easy, mindless solutions. And most importantly, honesty above everything else, because there's nothing more disappointing than being tricked by shiny branding and trendy buzzwords into buying mediocre product made by unethical methods.
We promise to always provide full transparency about our products, our people and our sustainable practices.
Handmade at Our Own U.S. Factory
Few direct-to-consumer brands own their own U.S. factory. In fact, the brands you're most familiar with import finished products from third-party manufacturers in China, India, Israel and Portugal.
In contrast, we handcraft every product at our own factory in Texas. This allows us to manage our materials, craftsmanship and production from start to finish, not only eliminating third-party markups, but also reducing our carbon footprint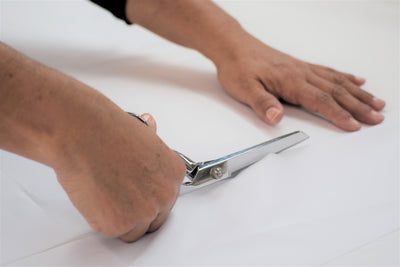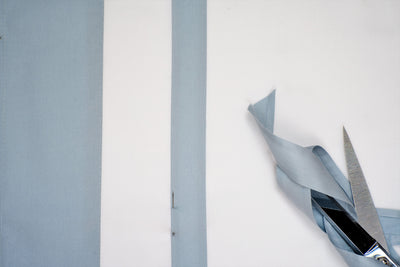 On-Demand Production
We don't believe in overproduction. On demand production means that we only produce goods when they are required, rather than in large batches.
Other direct to consumer brands produce large quantities of inventory, 6 to 12 months in advance of demand, a practice that reduced per piece production costs, but leaves them saddled with inventory that is ultimately is dumped in landfills.
In contrast, when you place an order with 10 Grove, you're receiving something that's been hand crafted, specially for you, at our local factory.
Ethical Labor Practices
Our artisans are our family, so we've structured our business with their needs top of mind.

Over 90% of our seamstresses are women, so our production hours run from 7:30am to 3:30pm, Monday to Friday, to align with their children's school day, allowing them true work life balance.

Further, we believe in going beyond fair trade standards. We offer a healthy work environment and we pay a livable wage, not just the minimum wage. We provide access to health and dental insurance, retirement benefits, paid vacation and interest free loans.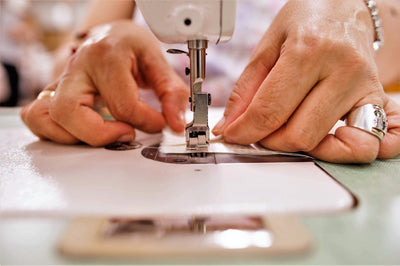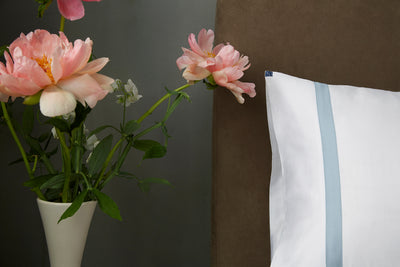 Clean, Timeless Products
We believe in our products and we craft them to last. They're equal parts beautiful and functional.
On average, textiles purchased from mass market retailers and other direct to consumer brands last 6 to 18 months before tearing and pilling, whereas ours are made to last 5 to 8 years with proper care.
Furthermore, our luxury Egyptian cotton fabrics are STANDARD 100 by OEKO TEX: Class 1 certified, the most stringent product class, ensuring our products are free from a long (and scary list) of toxic chemicals.
Thoughtful Packaging
Packaging is imperative to protecting our products and ensuring they arrive safely to your home.
While the bedding industry has always used non-recyclable PVC (Polyvinyl Chloride, a type of plastic) bags, we are committed to more environmentally friendly solutions that allow us to reduce, reuse and recycle, wherever possible.
Our linens are packaged in recyclable paper envelopes (which are wrapped and ready to be gifted), while our coverlets are folded in reusable duffle bags (the perfect size for a weekend getaway).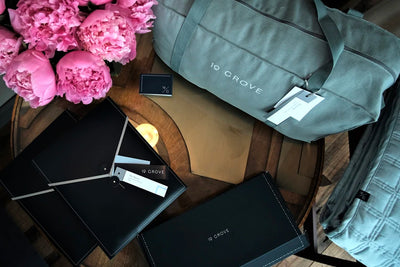 Learn More?
We believe in making better product, in the best, most sustainable way.