100% OEKO-TEX Certified Egyptian Cotton

Honest + Accessible Pricing, Always

Proudly Made On-Demand by Local Artisans
Not sure whether you prefer Percale or Sateen? Order our risk-free trial set to experience the quality for yourself and discover your perfect feel.
Egyptian cotton fabrics that breathe for the most comfortable sleep

Hand crafted, on demand, by our skilled artisans, locally in Texas

Oeko-tex, standard 100, level 1 certified so you can enjoy healthy sleep

SUSTAINABLE SLEEP
We know there's plenty that keeps you up at night; where you sleep shouldn't be one of them. So, as with everything we do, let's be direct.
Our abbreviated supply chain eliminates unnecessary third-party mark-ups, and reduces the emittance of harmful pollutants when transporting products between intermediaries.
Our artisans, who have over 250 years of luxury experience, produce each item by hand so we can cut down raw material waste generated by automated machine processes.
Our fabrics are all Level 1 Oeko-Tex Standard 100 certified, ensuring they are not only safe for your skin, but also for the environment.
Learn About Our Standards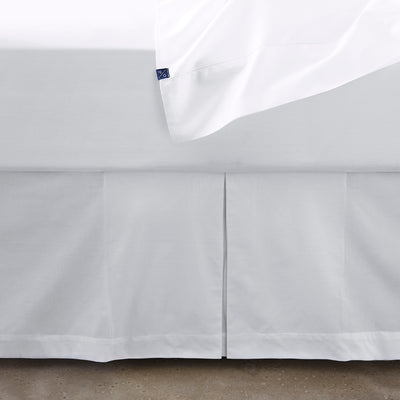 Better product, made in the most sustainable way.
The softest Egyptian cotton bedding, made at our own us factory,
with generations of expertise by our founder's family.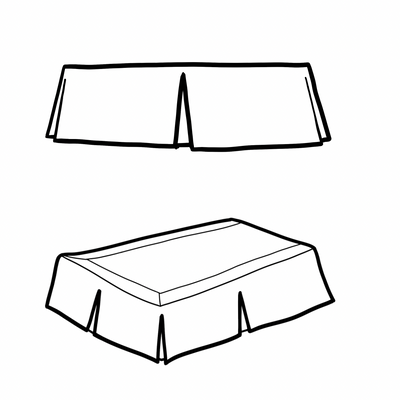 How to Put On A Bed Skirt
Putting on a bed skirt doesn't have to be a herculean task. In fact, we've designed ours, so that you can put it on by yourself. With a 16" drop and three separate panels, here's how to put yours on perfectly, on your very first try.
1. Your 10 Grove bed skirt includes 3 panels and a pack of patented bed skirt pins.
2. Press each panel with a warm iron to eliminate any creases caused by the packaging.
3. Find the two, longer Side panels. Each is marked with a 10/G to indicate the end that go at your headboard.
4. Find the shorter End panel for the foot of your bed.
5. Tuck the top of each panel (the "platform strip") between your box spring and mattress. Adjust the panels so the corners at the foot of your bed create pleats.
6. Adjust the height of each panel so they're all the same height and barely graze the floor.
7. Insert the pins through the platform strips, into the box spring to keep your bed skirt firmly in place.
8. And presto! Your bed skirt is perfectly in place.